Authors:
Ana Ndumu
---
People need meaning—that is, the essential qualities of a fulfilled life. Our faith systems, artistic pursuits, and recreation are, at their core, meaning-making practices. Still, meaning-making as an information phenomenon remains understated. It seems that hyperconnected technologies, including social media and networked online communities, fall short of uncovering the deep parts of human existence. Widespread tumult is being met with our search for more. We thus find ourselves at a suitable juncture to explore nature/culture, human body/mind, and the research/researcher as catalysts for depth and meaning.
  Insights
→ Black women are reclaiming their autonomy and wellness using technology-mediated platforms.
→ There are links between Black diasporic people's comfort as well as contestation and the higher contexts of information.
→ We need more research on Black women's leisure, activism, and meaning-making technological experiences.
The information field's turn from technical- or systems-centered to holistic, human-centered design has yet to fully recognize meaning as an information need, as the demands of information-saturated or information-jeopardized settings have historically consumed our attention [1]. But what can information theorists and technologists contribute toward comprehending the delightful aspects of humanity? What if technology could inject some respite from and restitution to the ongoing racist, capitalist, and sexist fracas? How might we elevate pleasure, not pressures, and maintenance as well as innovation? Two distinct but complementary bodies of information research hold promise for renewed, redemptive scholarly directions. I connect these two intellectual threads to the liberative information experiences of Black women. The thoughtful works of Safiya Noble, André Brock, Jr., Meredith Clark, Yolanda Rankin, Sheena Erete, and Catherine Knight Steele demonstrate how Black women's technological participation and online mobilization represent an insistence on Black humanity. Though often overlooked, Black women's collective technological world points to rich, contemplative, and largely arts-based practices.
  A Higher Place
Although noble pursuits have certainly inspired technological developments, for many people these same technologies trigger acute exhaustion. Fixations on the technical, digital, and quantified can further the very conditions that knowledge is thought to redress: inertia, indisposition, and waste. Widespread tumult is being met with our search for more. The defects of our social world, and ongoing appeals for humor, care, relaxation, and similar higher needs, implicate the information sector. It is difficult to dissociate information from the volume and veracity of societal dysfunctions. Further still, systems of domination depend on unquestioned deference to data.
The information society fails to fully capture humanity's pursuit of higher things. By higher things, I mean any human experience that facilitates contemplation and calm. According to Jarkko Kari and Jenna Hartel [2], higher things transcend the daily grind, with its rationality and necessities; they involve positive human activities. Those relegated to the margins of societies, particularly Black women, increasingly turn to technology-mediated higher things and contemplative practices such as retreats, sojourns, and meditation as restorative and protective approaches toward harm. As I will describe later, Black women in the U.S. are eschewing mere digital flurry by repurposing technology to enact repair and justice. Black women's search to minimize struggle and maximize delight can be interpreted as a meaning-making information activity or rebellious technological act.
  Pleasure, Not Problems, as a Locus of Attention
The information sector's gaze rests upon solving problems expediently and permanently. By contrast, the pleasant, nonurgent, and lovely realms of human existence also warrant observation. A blossoming corpus of research argues for centering information in ordinary experiences—that is, information in the most intimate facets of people's lives. Among this genre lies Jenna Hartel's examinations of human delight in information in which creative expression is both the subject and object of inquiry. One of the first to pursue pleasure as a substantive area of information research, Hartel posits that the inconspicuous, uncomplicated, and meaningful tell us a lot about how information is defined and, more importantly, why information professionals and knowledge workers should design relevant, contextualized information services. Her groundbreaking research on serious leisure asks, "What makes life worth living?" and how we can consider higher things in life in their own right [1,2]. Hartel engages with artists, runners, gourmet chefs, meditators, and other hobbyists. In this way, her attention to the body as a symbol and agent of pleasure defies how information activities are commonly understood.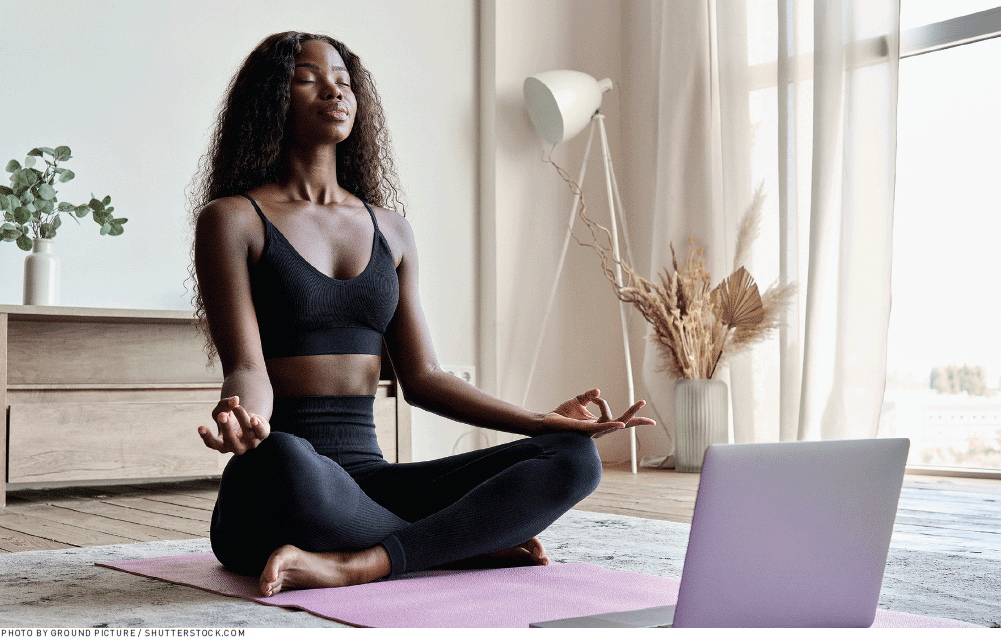 Such attention to experiential and embodied information challenges researchers to see normative information outside of positivist and material parameters. Fifteen years after Hartel's initial adaptation of sociology's serious leisure canon to information science, her scholarship remains relevant to our current realities of a waning Covid-19 pandemic and a global cry for balance, comfort, and purpose. Researchers should continue to encapsulate deeply personal, ordinary information behavior. Pondering how information transcends temporality and materiality is a great start to addressing societal harm and injustice. It may, for instance, shed light on the types of work environments that prompt mass resignations and low employee morale, or how political demagoguery threatens inner peace.
The higher-context scholarly angle brings the science of information in harmony with the human desire for wellness—a craving that is now poignant for Black women. Hartel's findings on serious leisure call to mind Black women's incorporation of restorative practices in our relationships with technology. Spaces like Tricia Hersey's Nap Ministry reflects Black women's divestment from overwork. Black women's well-known academic and professional achievements fly in the face of a longstanding culture of poverty and public-charge narratives. However, the pressure to defy misogynoir contributes toward our physical and mental exhaustion. This harmful paradox of Black hustle as a counterstory to the myth of Black laziness is being met with a rallying cry for Black women's rest. Hence, the summer of 2022 brought about the #SoftBlackGirlSummer mantra that championed Black women's meaning-making through recreation, art, and rest. As one online writer explained, "More than just a soft aesthetic, this trend motivates us towards a soft lifestyle. One that focuses on relaxation, leisure pursuits, space to explore hobbies, unlocking our creativity and spending time in and around nature" [3].
---
Black women's collective technological world points to rich, contemplative, and largely arts-based practices.
---
The largely digital #SoftBlackGirlSummer movement is reminiscent of Alice Walker's In Search of Our Mothers' Gardens, in which she describes Black women's creativity. Walker opens her essay with Jean Toomer's description of Black women's desire for "a larger life for their expression…that overflowed into paths that dissipated them…and built up an inner life" [4]. Walker goes on to describe how, historically, leisure and softness were not freedoms afforded to Black women. She ponders:
How was the creativity of the black woman kept alive, year after year and century after century, when for most of the years black people have been in America, it was a punishable crime for a black person to read or write? And the freedom to paint, to sculpt, to expand the mind with action did not exist…
For these grandmothers and mothers of ours were not Saints, but Artists; driven to a numb and bleeding madness by the springs of creativity in them for which there was no release [5].
To Black women, the higher things in a technological sense means preserving one's peace in search of the pleasant, the nonurgent, the lovely.
  Maintenance, in Addition to Innovation, as a Priority
Meaning-making can transform how researchers and creators interpret their relationships with technology. Meaning-making grapples with superficial design practices that seldom consider power and beauty constructions within information work. This line of inquiry centers meaning through technology design itself. Maintenance, in a metaphorical sense, suggests sustaining a posture or, in the physical realm, fixing. We see the first in the growth of a reflective design agenda that factors conscious and contemplative uses of technology. Slow technology design, they argue, encompasses the aesthetics of presence, inner logic, and reflective content. It invites users to dwell with rather than merely use technology, and to inject solitude and mental rest into technological experiences. Functionality vis-à-vis fast and efficient technology must make way for reflection and expression. The slow technology philosophy has inspired calls for subtle, softer, care-full technology.
Care-ethical meaning-making practices can invert the knowledge sector's submission to convenience. Depth, meaning, and substance call into question functionality as an outcome of and basis for technology and information. To echo The Maintainers, we must probe "innovation-speak" that aggrandizes how technology works, the role new things play in society, and how humans will benefit. This is contemplative work that tends to nurturing our most critical infrastructure and contrasts the so-called cult of innovation, as put forward by Langdon Winner, who admonished that innovation has become a rhetorical "god term" mirroring "a cult with ecstatic expectations, unquestioning loyalty, rites of veneration, and… exhortations of groupthink" [6]. "Gadgetology," the amassing and consumption of technological tools, and "procrastovation," the putting off of practical, seemingly mundane solutions for want of prospective technological miracles, are symptoms of this techno-hype. Yet, this veneration is not the kind of higher context that sustains societal wellness.
---
Depth, meaning, and substance call into question functionality as an outcome of and basis for technology and information.
---
In the U.S., Black women's maintenance can be seen in our slowing down technologically and self-positioning as symbols and agents of pleasure. It is also seen in our repurposing of state-sponsored data collection for advancing human rights. Data for Black Lives, for example, demonstrates deliberate, care-full community maintenance by which technology is applied toward undoing anti-Black, racist, oppressive information flows. The world similarly saw the far-reaching influence of the Black Lives Matter movement, particularly in the aftermath of 2020 U.S. justice movements prompted by the murders of unarmed African American men. These mobilizations are largely launched and maintained by Black diasporic women. Remarkably, the use of information for Black emancipation is hardly new but dates at least to Ida B. Wells's documentation and quantification of U.S. lynchings. Wells is recognized as one of the first African-American women information scientists. Today, online activism and community organizing symbolizes a reclaiming of technology and data for Black upliftment.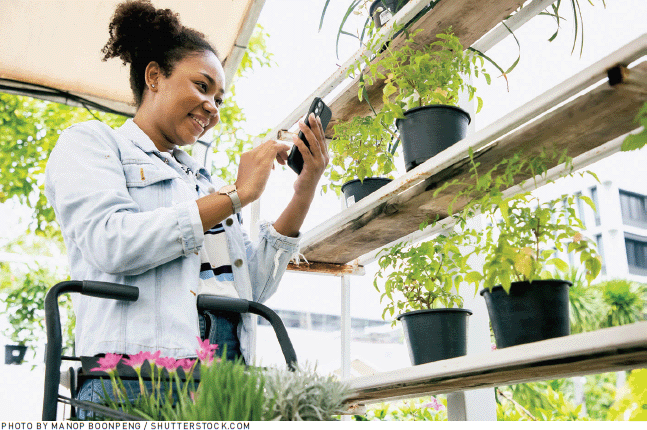 Black people are aware of the duality of technology, however, according to Roderic Crooks and Morgan Currie [7], who warn that the glorification of information activism does not automate or institutionalize change. Black activists recognize that grassroots but data-driven and digital community organizing ironically risks increased exposure and targeting, especially when confronting deep-seated anti-Black racism. Crooks and Currie write that, "in the context of contemporary American datafication, minoritized subjects in general and Black women in particular are simultaneously hyper-visible, as targets of surveillance regimes in which they are unwillingly enrolled, and, at the same time, profoundly invisible, dehumanized and misgendered by sensing systems poised to become central to public life" [7]. It is for this reason that Black women adopt agonistic data practices that use information while simultaneously acknowledging its limitations. Taking Crooks and Currie's proposition further, I submit that it is not by happenstance that the term agonistic evokes the features of agnosticism, for the posture of disbelief, contestation, and critique is also part of Black women's technological determinism. In other words, this duality is itself a meaning-making stance whereby Black women enact technologically mediated community care but are aware of its potential to fail at eradicating injustice. This reflection, this awareness is a necessary shield; it, too, is a higher context.
  Black Women's Maintenance and Higher Contexts
As a Black woman, I marvel at the concept and practice of meaning. The world is in the throes of natural, sociopolitical, and health crises, and Black women feel this profound hurt. On the other hand, Black women are responding by employing information for liberation, cybercultures as sites of resistance, and technology as a capacity-building medium. Our digital dynamism remains underestimated, the result of the "soft bigotry of low information expectations," as André Brock, Jr. puts it [8]. Black women have always been technological beings, Catherine Knight Steele reminds us, for they "were core users and creators of technology during the antebellum period in the U.S. but remain mostly absent in the written record. The master narrative does not grant space to Black women's words or document Black women's creativity in changing and growing the uses and possibilities of these technologies" [9]. Black joy in the digital sphere is, in effect, a higher contextualized, community-sustaining, and subversive act. At the same time, Black women's agonistic information activities signal a deliberate, meaning-making design—a higher way of existing. I confess that as much as I identify with this area of research, I am still learning and processing. I look forward to what is sure to be soulful scholarship on Black diasporic women's information experiences as higher contexts, maintenance, and care.
  References
1. Hartel, J. The serious leisure frontier in library and information science: Hobby domains. Knowledge organization 30, 3/4 (2005), 228–238.
2. Kari, J. and Hartel, J. Information and higher things in life: Addressing the pleasurable and the profound in information science. Journal of the American Society for Information Science and Technology 58, 8 (2007), 1131–1147.
3. Muir, E. What is a 'soft Black girl summer'? And why I'm vowing to have one. Refinery 29. May 11, 2022; https://www.refinery29.com/en-us/2022/05/10974812/what-does-soft-black-girl-summer-mean-tiktok
4. Toomer, J. Cane. Penguin, 1923.
5. Walker, A. In Search of Our Mothers' Gardens: Womanist Prose. Houghton Mifflin Harcourt, 2004.
6. Winner, L. The cult of innovation: Its myths and rituals. In Engineering a Better Future, Springer, 2018, 61–73.
7. Crooks, R. and Currie, M.E. Numbers will not save us: Agonistic data practices. Information Society 37, 4 (2021), 201–213.
8. Brock, A. Distributed Blackness: African American Cybercultures. NYU Press, 2021.
9. Steele, C.K. Digital Black Feminism. NYU Press, 2021.
  Author
Ana Ndumu is an assistant professor at the University of Maryland College of Information Studies whose research primarily explores the information worlds of Afro-Latinx, Afro-Caribbean, and African immigrants living in the U.S. She draws attention to how U.S. immigration and information flows are shaped by a problematic history of race-making and disenfranchisement. Her premise is that inequities can be redressed through information justice. [email protected]
©2023 ACM  1072-5520/23/01  $15.00
Permission to make digital or hard copies of all or part of this work for personal or classroom use is granted without fee provided that copies are not made or distributed for profit or commercial advantage and that copies bear this notice and the full citation on the first page. To copy otherwise, to republish, to post on servers or to redistribute to lists, requires prior specific permission and/or a fee.
The Digital Library is published by the Association for Computing Machinery. Copyright © 2023 ACM, Inc.