Authors:
Eugenia Cheng
---
Contributor: Eugenia Cheng, School of the Art Institute of Chicago
Curator/Editor: Nia Easley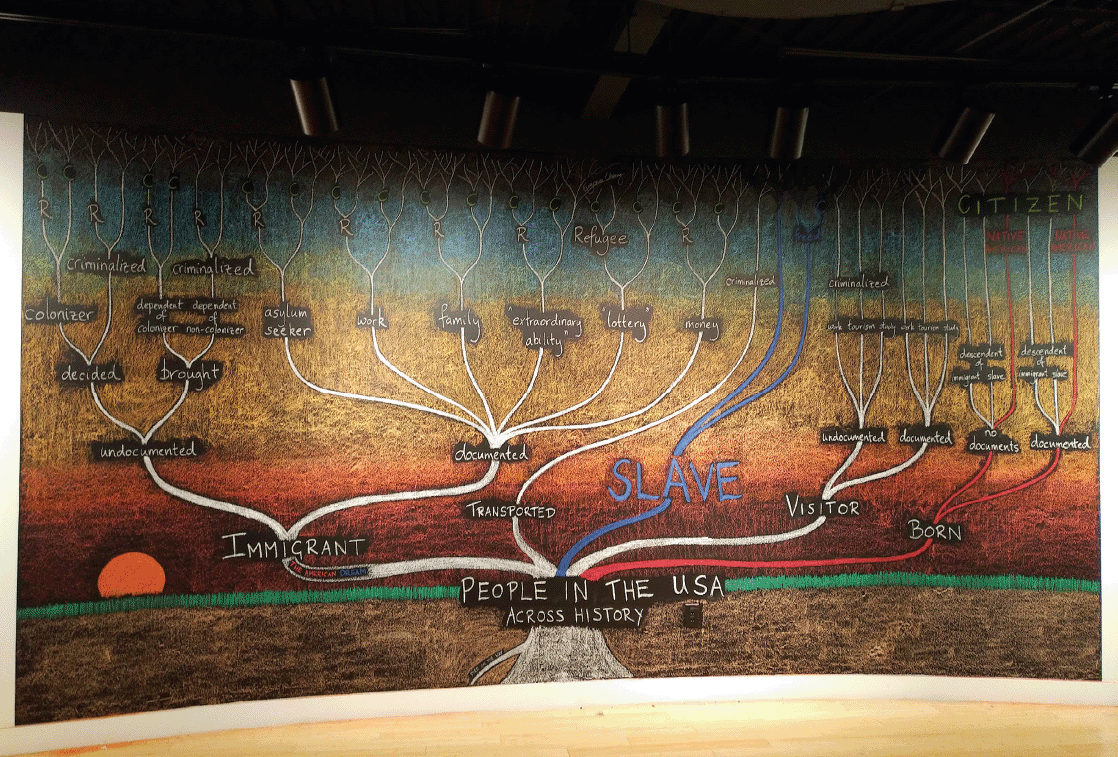 In this large-scale wall drawing, artist and mathematician Eugenia Cheng applies mathematical thinking to depict different strands of being in the U.S. over the course of its history. Beginning at the bottom with five ways of being here, it branches upward through classifications that lead toward citizenship or not. The work emphasizes the many different ways of being an immigrant, and the fact that a majority of the population has immigrant roots, with the exception of those exploited by white immigrants: Native Americans and those forced into slavery.
This work was first commissioned by 6018 North for In Flux in 2018, then at the Lubeznik Center in 2019, and then at the Chicago Cultural Center in 2020.
Copyright held by author
The Digital Library is published by the Association for Computing Machinery. Copyright © 2023 ACM, Inc.