Authors:
Shiroq Al-Megren
,
Ragad Allwihan
,
Khalid Majrashi
,
Naelah Alageel
,
Areej Al-Wabil
Posted
: Wed, May 29, 2019 - 11:30:14
---
Between August 27 and August 30, 2018, in the Saudi capital of Riyadh, the ACM SIGCHI-Sponsored Summer School on Research Methods took place. The school received ACM sponsorship from the SIGCHI Summer/Winter Schools Program (2018) as a means of generating additional funding from King Abdulaziz City for Science and Technology (KACST). It was a highly successful event that created a great deal of enthusiasm. In the present report, we will share our experiences of arranging this event in an area that has very limited access to accredited human-computer interaction (HCI) programs.
As is the case in many countries, Saudi Arabia has become the focus of increasing local attention from those interested in HCI research and practice. This increase is simultaneous with an increasing demand for HCI training and exposure that is not currently included on the national student curriculum in Saudi Arabia. It is essential that educational institutions can offer additional HCI support. This means that their research priorities must be widened, since there is a heightened importance of user engagement and user-centered design in this field. In order to give local students and young professionals extra opportunities and a more enriched curriculum, many HCI research groups provide HCI training. This exposure in the HCI field is crucial, and ultimately led to the establishment of the local KACST ACM SIGCHI chapter, made up of researchers, professionals, and students from all over the country. Members taking part in this can attend seminars, whereby they have the chance to share their experiences and engage in ongoing research, as well as being afforded a number of opportunities to network. It was due to the community's positive response to these initial events that the Summer School was proposed and subsequently established.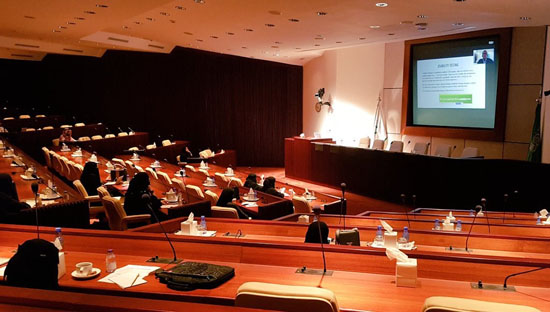 Figure 1. A live web lecture from a colleague from Al-Zaytoonah University of Jordan (Fuad Ali Qirem, Ph.D.) to showcase work in other Arab states.
HCI research methods were at the heart of the Summer School. The program was created to include a wide variety of topics related to methods of gathering and analyzing HCI data, methods that extend well beyond experimental design and surveys to include ethnography, diary studies, and various key HCI elements. A number of sessions focused solely on different interdisciplinary HCI practices to make sure that current topics and practice areas were covered. In these sessions, students were taught about various aspects, including the intersection of HCI and machine learning, voice user interfaces, modeling and simulation, and semiotics. It was fairly easy to employ speakers, who came from all over the country and the Arab gulf region to take part. A total of 20 speakers (13 female and 7 male) from both academia and industry played a role in developing the final program, which included lectures, case studies, workshops, and a field visit to Dopravo, a local user experience design group.

Figure 2. Site visit with a user experience design group at Dopravo, a local agency.
Altogether, 27 students enrolled at the school, most of whom were female. This clearly points to a gap. Those who took part had different levels of HCI expertise, spanning from rudimentary to heavy active engagement in HCI research. We were thrilled at the community's involvement. College clubs gave up their free time to arrange and record the event, and in return were given the chance to attend some seminars and workshops. Sponsorship from various research hubs and local agencies further enabled the school's success.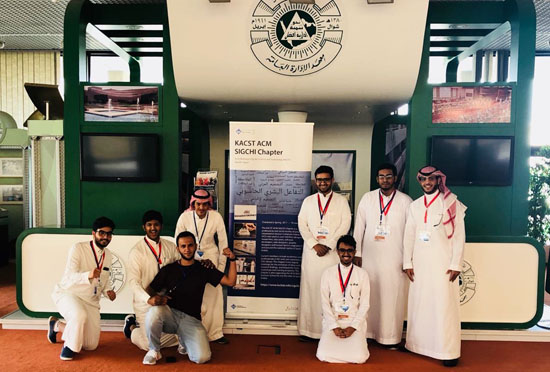 Figure 3. Prince Sattam Bin Abdulaziz University Innovation Club.
A comprehensive academic and industrial setting was created in the school, allowing the students to gain a solid understanding of HCI. Furthermore, high levels of interaction took place between participants, with excellent discussions being held. This led to effective HCI community building. An example of this is the inclusion of networking sessions and a Postgraduate Consortium to the schedule to solidify connections and nurture budding interest in HCI. Another major highlight of the summer school was that the school shed light on a variety of accessibility needs in order to demonstrate the importance of considering user needs. This was made possible through lectures of current research on accessibility and spotlighting users with disabilities by disability advocates. For instance, a session took place with disability advocate who is also a blind application developer. He presented a variety of applications that he uses to help him find his way locally, nationally, and even internationally. He also talked about his echolocation skill, with the audience being very impressed.
This experience has taught us that such events allow strong bridges to be created, allowing researchers and practitioners to share knowledge and experiences. The positive response to the HCI summer school has largely encouraged us to persevere with our attempts to arrange HCI events, since we believe it solidifies, supports, and improves the development of the HCI community in Riyadh.
---
Posted in: on Wed, May 29, 2019 - 11:30:14
Shiroq Al-Megren
Ragad Allwihan
Khalid Majrashi
Naelah Alageel
Areej Al-Wabil